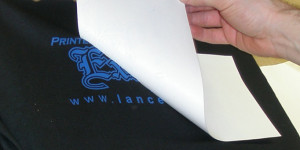 What are Heat Press Plastisol Transfers?
Plastisol Transfers are screen printed designs that are printed on a special heat transfer release paper instead of directly on the shirt. Once the design is screen printed onto the paper, the printed heat transfer papers are shipped to your house. You can then use a heat press machine to print those designs onto your t-shirts, hoodies, or any other garment.
Advantages
This method is very cost efficient and reduces a lot of workload on your side.
1) You can Focus on Designing Artwork
If you are a graphic designer, then this method would benefit you the most. All you need to do is create the design and you can get them printed on a high quality release paper from a 3rd party company. Once they send it to you, you just need to use a heat press machine to print it out on a garment. The printing process is simple and takes no more than 3 minutes per shirt once it is setup.
2) Your Workspace is Clean
For those that have tried screen printing, you know how messy it can get. Cleaning up becomes a hassle. With heat press printing you only need the machine itself and a table to put your custom designs and garments on.
3) You don't have to invest as much money
With traditional screen printing you have to put up a lot of money up front. You have to pay for all the shirts to be printed and most screen printers have a minimum of 50 shirts, or if they offer smaller minimums the cost per shirt goes up a lot. If the shirts don't sell or you bought the wrong sizes there is nothing you can do.
With plastisol transfers you can buy the shirts as you go and try out multiple colors and different garments like tank tops, hoodies, v-necks, and long sleeve shirts. The investment is a lot smaller and you aren't stuck with inventory you cant sell.
4) Print multiple designs on single transfer
If you have a couple one color designs you can print them all on a single transfer paper.
Disadvantages
Using this method also have some drawbacks.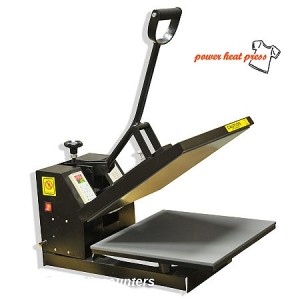 1) Costs
You have to buy the heat press machine which is a little investment. They start from the low $200's like the Power Press and go up to 2,000+ like the Hotronix Fusion
2) You have to apply the design on yourself
With traditional screen printing everything is already done, you just ship out the orders. With plastisol transfers you apply the design to the shirt when you sell it. This works well when you are starting out and experimenting with new products but if there is a design that is selling well I would suggest investing in a screen printed shirt to save time.
3) Heat Press Machines Are Heavy and You Could Get Hurt
A typical heat press machine is at least 50 lbs. or more. When starting the machine, it is heated up to 400 °F+, which could burn you if you are not careful. I have never gotten burned by the machine but if you are a clumsy, then you might want to watch out.
What are Heat Press Machines and Where to Get Them?
"A heat press is a machine engineered to imprint a design or graphic on a substrate, such as a t-shirt, with the application of heat and pressure for a preset period of time. While heat presses are often used to apply designs to fabrics, they can also be used to imprint designs on mugs, plates, jigsaw puzzles, and other products." [Source: Wikipedia]
There are mainly 3 types of heat press machines, the clam shell (manual or auto), swinger and draw. If you are a beginner, I highly suggest you go with the auto clam shell. They are the easiest to work with and are relatively cheap. If you want the nitty gritty details, you can visit this page.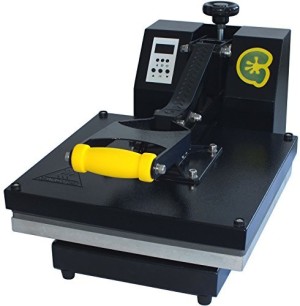 Where to Get a Good Heat Press Machine and its Price
I personally got mine (Fancierstudio Power Heat Press) from Amazon. However, you also need to consider what you need it for. As previously mentioned, most machines are heavy, with 50 lbs being the lightest. Most beginner heat press machines cost anywhere from $200 – $250 brand new.
These starter machines are light and are suitable for taking it trade shows or any popular spot where you would like to show the awesome designs you have.
The more expensive ones are the swinger and draw machines. These usually cost upwards of $500 or more brand new. The reason for that is because these machines have more functionality and is "safer" than the clamshell heat press. They are also much heavier (usually 100 lbs.+) and more durable than the cheaper machines. That means that it is more suitable for office/home use.
If you are on a budget, you can opt to buy a used machine on Craigslist. You can find a good condition machine for less than $100. If you do choose this option, make sure you check that the machine is working by heating it up and checking that the heat platen isn't severely scratched.
Most heat press machines come in 3 sizes for work space. They are 15×15, 16×16, and 16×20. I personally have the 16×20 as I also print extra-large hoodies, so the extra space I get is a bonus. If you are printing toddler garments, then the 15×15 will work just fine.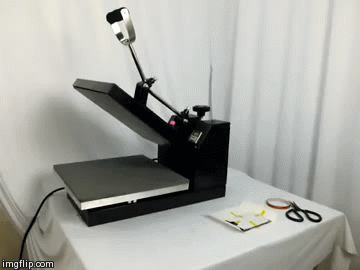 Overview of the Whole Process
To make it simple for you, here is a quick summary of how the entire process works:
Buy a heat press machine
Get your design printed by a plastisol transfer company
Order the required t-shirts from wholesalers
Print them yourself when the order comes in
I also wanted to mention you need a wholesale sellers permit if you want to get blank t-shirts from factories. I am from California, so I get them from boe.ca.gov. Applying is simple and it only takes a day or two to complete.
Plastisol transfer companies that can print your artwork and designs:
T-shirt wholesalers:
Startup Costs
Heat Press $230 – For PowerPress on Amazon
Plastisol Transfers $91 – Ace Transfer (50 x $1.82) for a 1 color print on 12″ x 14″ paper
Shirts $50 – Tultex Blanks from TSC Apparel (2.50 x 20)
Total $371
If you sell all 20 shirts at $20 a piece thats $400 already. You have made back all your money and you still have 30 transfers left over.
Buy and sell 30 more shirts (cost $2.50 x 30 = $75) (sales 30 x $20=$600). That's $1,000 in sales and $446 in costs with a $554 profit.
Of course its not as simple as that. There are costs of the website, shipping, advertising, but this hopefully gives you a better idea of the potential. There is less risk then traditional screen printing and more profit and less start up cost then DTG.
Conclusion
Thanks for reading this and I hope this will help some of you save money in the long run. This allows you to focus more on design and less on the printing process.
If you found this helpful, you can always find me at how to heat press.
Need an E-Commerce Website?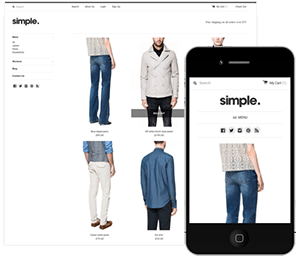 Shopify
is perfect for beginners and experts. You don't need to have any technical or design experience to easily create a beautiful online store with your branding. Choose from tons of well designed e-commerce templates that look great on desktops, phones, and tablets. Easily customize, create pages, add products, and you're pretty much ready to accept payments. Plans come with a free no risk 30 day trial period. Check out
our in depth review of Shopify here
and see why Shopify is our number 1 recommended shop for clothing companies.