1. Anyone who tells you to fake it until you make it hasn't made it.
2. Work harder than everyone else.
3. In the beginning you will be pulling double duty working and starting your business and you have to be willing to put in really long days. Too bad, we've all had to do the same thing.
4. Don't spend all of your money on your first run of products. Things always change from what your first idea was and you want to be able to have money to make new things.
5. If it sells out, you can always make more.
6. Date someone who is inspired by your work ethic and understands it, not someone who views it as a detriment or point of contention.
7. Getting feedback and constructive criticism is always good, but the final decisions need to be made based off of what you think is right.
8. Pursue a business that will keep you inspired and is true to you. Honesty in what you do is recognized.
9. Be willing to say no to opportunities that are too big for where you are realistically. Going broke producing something you can't afford to make is a bad idea. Get their contact and follow up when the time is right.
10. If you are trying to chase a fad, you're already too late.
11. Don't be afraid to cold call. Some of my largest accounts were landed by picking up the phone, sending samples and following up after.
12. You will have some pretty big failures and you need to learn from them and keep moving forward.
13. Stay humble and share your knowledge with others.
14. Every market is oversaturated. The people in it for the wrong reasons weed themselves out quickly, so don't concern yourself too much unless your competition is hungrier than you are.
15. If you ever think there's nothing to do, you are wrong and being lazy.
Greg Ker has run Miles to Go since 2007.
Now has helps companies manufacture pins through pingamestrong.com
Need an E-Commerce Website?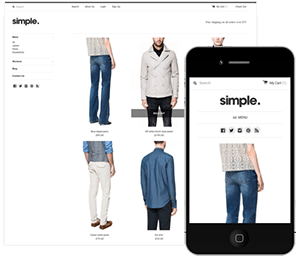 Shopify
is perfect for beginners and experts. You don't need to have any technical or design experience to easily create a beautiful online store with your branding. Choose from tons of well designed e-commerce templates that look great on desktops, phones, and tablets. Easily customize, create pages, add products, and you're pretty much ready to accept payments. Plans come with a free no risk 30 day trial period. Check out
our in depth review of Shopify here
and see why Shopify is our number 1 recommended shop for clothing companies.