I have an exclusive discount code for the readers of my blog. Use the code "HOWTO20" for 20% off Thread's Not Dead.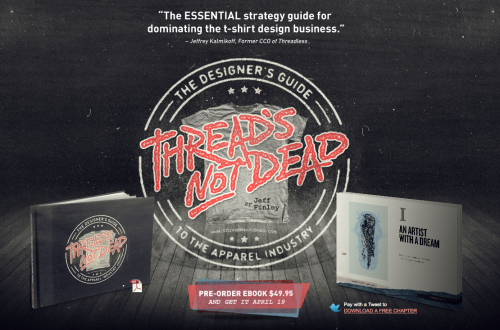 Threads not Dead is an e-book written by Jeff Finley of Go Media with the help of many big names in the clothing industry (including myself).
What if the most prolific and influential people in the modern t-shirt design scene got together and discussed everything they wish they knew when they started? That's exactly what we have here. Inside these 10 chapters is 117 pages of essential strategy pulled from the success and failures of some of the best in the biz. Key topics include design, freelancing, band merchandise, personal branding, marketing, sales, printing & production, retail, e-commerce, and more.
Need an E-Commerce Website?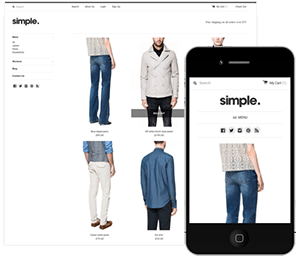 Shopify
is perfect for beginners and experts. You don't need to have any technical or design experience to easily create a beautiful online store with your branding. Choose from tons of well designed e-commerce templates that look great on desktops, phones, and tablets. Easily customize, create pages, add products, and you're pretty much ready to accept payments. Plans come with a free no risk 30 day trial period. Check out
our in depth review of Shopify here
and see why Shopify is our number 1 recommended shop for clothing companies.