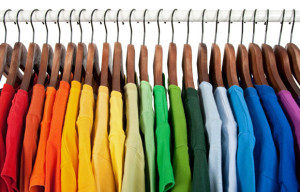 When it comes to blank t shirt brands, there are tons of options available. From the material, color, quality and intended use, you need to understand all aspects of the tees you select and how they affect your brand. There are many tough decisions to make when you are starting your own clothing company, however, don't let this be one of them.
With a little guidance, you will better be able to determine the right tee for you. So, we wanted to take you through the considerations to make your life easier. Below are all the aspects you should consider when selecting the right t-shirt for your clothing company.
50/50 Blend vs. Tri-Blend vs. Cotton
First things first, let's start with the material of your tee. Maybe to a beginner, this doesn't seem like a big deal, but trust us, it is! The first thing every customer will do is reach out to touch the t-shirt. When they do this and feel a rough, t-shirt they will be more likely to return it or place it back on the rack.
You want to be sure that when a customer touches your t-shirt for the firs time, they feel something soft, comfortable and has quality. What will help your understand what type of feel and quality of the tee you are looking at, will be the material used?
50/50 blend
Tees that are made up of half polyester and half cotton are referred to a 50/50 blend. The idea is to harness the benefits of both materials. The cotton provides a breathable comfort people love while the polyester gives clothing a tear-resistant quality. Additionally, 50/50 blends are usually cheaper and less expensive than all cotton options. Plus, they don't shrink the same way that cotton clothing that has not been preshrunk do.
Tri-blend
A tri-blend tee consists of three materials – cotton, polyester and rayon. The blend is super soft (often softer than 100 percent cotton choices) and doesn't trap heat between you and the tee, which makes them great to athletic shirts.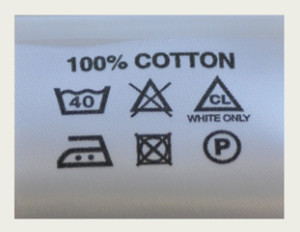 100 percent cotton
As you know, clothing items that say "100% cotton" on the label are highly popular because they are comfortable, breathable and last. They are perfect for hot temperatures and are easy for screen-printing.
With that being said, there are several options when it comes to your all cotton choices. For example, 100 percent ringspun shirts are softer, feel nicer when worn and graphics print better on these shirts.
Also, some buyer might want to make sure their shirts are made from all organic cotton, meaning that the cotton is grown without the use of synthetic pesticide, fertilizers and/or Genetically Modified Organisms (GMOs.)
Most Popular Brands
While you ultimately can make the decision on which brand is right for, you also have the decision of making your customers aware of the brand you use for your tees. You may want to re-label the shirts with your own. You may want to information the customer of all aspects of the shirt, including the brand you use. This really just depends on how you want to practice your business and if you believe your target audience will appreciate the information.
Standard brands
Brands that we all know and love are Hanes, Fruit of the Loom, Anvil, and, of course, Gildan. These are great options for those who are looking to get a lot out of minimally priced tees. They are usually100 percent cotton and come in a standard looser fitting cut unless you chose options such as Gildan's Soft Style, which is a fitted version.
Standard brands are comfortable, come in customary colors and have a few different fits(but not a ton.) They are great for those selling tees with funny graphics or those who wish to appeal to an athletic or streetwear crowd.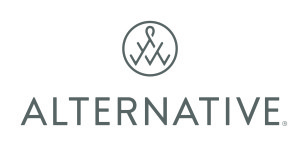 Alternative Apparel
This brand makes good quality shirts that are super soft. Women tend to find the fit more appealing, as they tend to have a snug fit and run smaller than standard tee sizes. Note that along with the size difference, the fabric is thinner and slightly stretchy. So, this option probably isn't great for heavy prints and might not appeal as much to men.

American Apparel
This brand offers a range of ringspun cotton choices, 50/50 blends and tri-blends, as well as, a ton of color choices. If you want bright, dark, neon and unique colors for your tees, this brand is your best bet. However, note that with the higher quality, they do cost more.
Consider Your Target
Now that you have the blends and brands under your belt, you have one last thing to consider when it comes to your blank t-shirts. Your target audience and the type or style of tees you aim to produce might (or might not) have a say so in which brand you chose.
If you are creating sportswear clothing, for example, you might aim to find a sturdier blend such as the 50/50 options and go for standard brands such as Fruit of the Loom, Gildan, etc. This way you are giving the customer a classic t-shirt that will stand up to the toughness of athletic use.
On the other hand, if you are creating tees that target the fashion world or those who stay on top of top trends, then you might opt for tees from American Apparel, Alternative Apparel and Tultex and use a soft and comfortable blend.
For streetwear purposes, customers buy clothing items that are unique and visually appealing. They don't want something that one can get just anywhere. So you would probably leave out the label to allow the customer to focus only on the design of the tee.
Say you want your brand to reach and appeal to those who hike, camp and spend time outdoors. If you find that this group is more conscious of the products they buy and how they affect the environment, you might want to use 100 percent organic cotton tees.
The Takeaway
We're not here to tell one of these blends or brands are better than the other. Just that you need consider all of these when it comes to selecting the right tees for your specific uses. Now that you are well informed of the differences and what purposes they are better for and which ones hold up, etc. you can make a better purchase to provide your customers with a t-shirt that fits their lifestyle.
About the Author
The Adair Group offers blank t-shirts and more at wholesale prices. For over 50 years, we continue to be the low price leader in the industry. Our strategic relationships and volume buying power allow us to get the most competitive t-shirt prices possible from the manufacturer. We then pass these savings on to you.
Need an E-Commerce Website?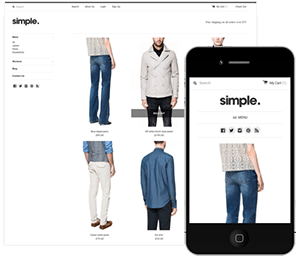 Shopify
is perfect for beginners and experts. You don't need to have any technical or design experience to easily create a beautiful online store with your branding. Choose from tons of well designed e-commerce templates that look great on desktops, phones, and tablets. Easily customize, create pages, add products, and you're pretty much ready to accept payments. Plans come with a free no risk 30 day trial period. Check out
our in depth review of Shopify here
and see why Shopify is our number 1 recommended shop for clothing companies.