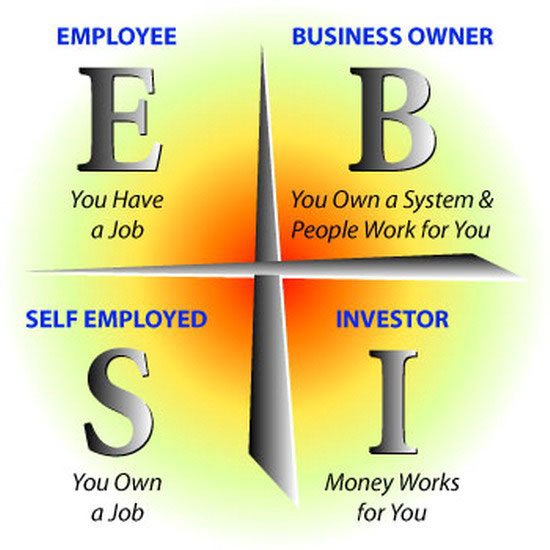 I was reading Cashflow Quadrant and I thought a lot of clothing companies could benefit from this information. The cash flow Quadrant has 4 sections. The left side is an Employee and Self-employed and the right side is a Business owner and Investor. So many clothing companies with me included are actually just self employed and not true businesses.
The following is an excerpt from the book
"Can you personally make a better hamburger then McDonald's?"

So far 100% of the people I have talked with have talked with about their new idea have said "yes". They can all prepare, cook, and serve a better quality hamburger then McDonald's.

At this point , I ask them the next question: "Can you personally build a better business system than McDonald's?

Some people see the difference immediately, and some do not. And I would say the difference is whether the person is fixated on the left side of the Quadrant, which is focused on the idea of the better burger, or on the right side of the quadrant, which is focused on the system of business.

I do my best to explain that there are a lot of entreprenuers out there offering far superior products or services than are offered by the mega-rich multinational corporations, just as there are billions of people who can make a better burger than McDonald's But only McDonald's has the system that has served billions of burgers.

-Robert Kiyosaki "Cashflow Quadrant"
This quote really opened my eyes that the product isn't the only thing to worry about and I need to focus on creating a strong system for my clothing company to succeed. It's not all about the product and the sooner you understand that and work on all the other areas of your business the sooner you will succeed.
Need an E-Commerce Website?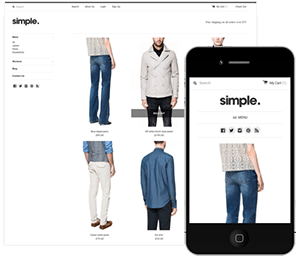 Shopify
is perfect for beginners and experts. You don't need to have any technical or design experience to easily create a beautiful online store with your branding. Choose from tons of well designed e-commerce templates that look great on desktops, phones, and tablets. Easily customize, create pages, add products, and you're pretty much ready to accept payments. Plans come with a free no risk 30 day trial period. Check out
our in depth review of Shopify here
and see why Shopify is our number 1 recommended shop for clothing companies.