Starting your own business is a huge decision.  After deciding to start your own business you should ask yourself a very important series of questions: "Do I want to take this idea and do it alone?" And "Does it make sense to work with business partners?"  Figure out what is best for you and then take the next step.
If you decide that working with partners/associates would be beneficial, the next question that is often posed to me is: "Where do I find these other people?"  Honestly, you can find them anywhere.  One of the biggest concepts in business is networking: your ability to meet and connect with people on not just a business level but a personal level.  When making the decision whether to delve into a partnership over going solo you must be prepared to search actively.  Be aware, that in order to find a business partner you must see eye to eye in the business sense as well as have meshing personalities.
Some Advice
I have individually headed the development of business opportunities, however, in others I have decided to work with partners.  I will tell you upfront that I enjoy partnerships more than flying solo.  If there is one red flag to mention about partnerships it is that some people get greedy and want all the rewards.  Sharing makes a business work.
The first piece of advice I am going to give is: Don't just look at money signs, look at the pleasure you are going to get from building this business and seeing it succeed with the people you are sharing this adventure with.  It is very important that if you are only focused on money you are missing out on the big picture of what will truly make you successful.
The Story
I am constantly reading articles on the internet to educate myself and stay up to date on current happenings in the fashion industry.  While perusing through articles, stumbled across a link which led me to Jonathan Kruse.  I was immediately astounded and impressed by his work and at the stroke of 3 a.m I sent Jon an instant message to chat about him doing some work for my screen-printing company.  Three characteristics about Jon became clear to me during our early morning conversation.  First, was that Jon was very professional in the way he conversed.  Second, from his work I could see that he had really good work ethic.  Third, his portfolio proved that he has a lot of work under his belt to show off his talent as well as his passion.  I personally was looking for something new and Jon had so many great ideas it was just meant to happen.
Finding the right people for you to work with is first figuring out what traits and or experience would help to compliment you and benefit what you are trying to do.  A big one for me with Shred Clothing was that I am great at business management and innovative thinking as well as marketing and partnerships.  Jon has a true talent for the arts as well an advertising side.  He compliments me in the fact that he has the power to design work and create designs that just blow my mind, a talent that I do not posses.  Jon is also aware of the business end, which allows us to open a dialog about trends and demographics.
Looking at many different sides of a situation is important so do not be so eager to jump the gun.  Tony and I met while I was inspiring and showing young students that they have the knowledge and the knack to take a risk and step out of their comfort zone: (teaching a class on entrepreneurship).  After one day of thinking, Tony went for it and hasn't looked back ever since.  It has been a great opportunity to work with him and to bring him on board for this epic journey.
Ben Gardner is single handedly one of the most energetic people I have ever met.  Ben incredibly enthusiastic about everything he does.  I got to see first hand that Ben is great at communicating to different types of people in any situation.  For example, I saw him pitch to a customer in Spanish and he made a sale.  I was sold as soon as I saw that.  The four of us have come together as a team, a group of friends, and a family to create Shred Clothing.
Get It Started
Now you have all your business partners what do you do with them?  Time to brainstorm on what is the focus of your clothing line and formulate some sort of semi organized structure or plan of attack.  Along with this comes the whole part of deciding who is going to do what. I focus on one area at a time whether it be content on a website, setting up a myspace, or writing a blog.  Focus 120% of your efforts on one specific task and make sure that you don't spread yourself too thin or you won't get the results that you want. Also don't jump the gun, what has to get done before you can make any real moves.  Make sure this happens but allocate effectively to your partners to make sure that they are all doing their part.  The decisions you make in the brainstorming process will tell you if your group of partners is going to work well together.  The biggest thing I stress to people when they start anything is stay focused and set goals so you have something to reach too otherwise you will procrastinate.  Have a big picture but think small.  This is where we currently stand with shred, we have a plan and now we are starting to execute the beginning stages of what will become something great when we launch in the next two months.  Get excited and make sure to constantly check for updates as we progress through this journey we will constantly be giving updates as well as advice and some tricks that you won't hear from anyone else!
Need an E-Commerce Website?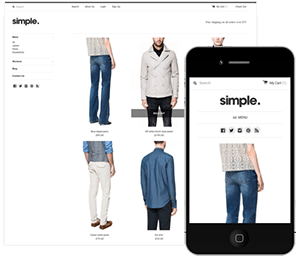 Shopify
is perfect for beginners and experts. You don't need to have any technical or design experience to easily create a beautiful online store with your branding. Choose from tons of well designed e-commerce templates that look great on desktops, phones, and tablets. Easily customize, create pages, add products, and you're pretty much ready to accept payments. Plans come with a free no risk 30 day trial period. Check out
our in depth review of Shopify here
and see why Shopify is our number 1 recommended shop for clothing companies.


Thread's not Dead is "the ESSENTIAL strategy guide for dominating the t-shirt business"
- Says Jeffery Kalmikoff, Former CCO of Threadless.com
Start your own clothing company and become the next Mark Ecko, Obey, or Johnny Cupcakes! Learn how to dominate the t-shirt business.

 How to Start and Grow your Own Clothing Company

 How to Build a Massive Following Using Social Media

 Case Studies and Interviews with the Best of the Best
Use the code "howtostart" for 20% OFF