You've been working on a design in your spare time for 5 days straight… and almost everything is perfect. Everything except the colors. You have 4 different variations laid out in illustrator and keep flipping back between them. You've already switched the shirt colors half a dozen times, changed your bright red to something a little darker, and completely nixed the navy blue.
But it's still not right.
photo attribute iboy_daniel
As designers, we've all been there. Choosing the right palette is sometimes the hardest part of the process. And when you have to throw printing considerations into the mix too (will this need an underbase? do I need to use halftones here?) it gets even more fun.
Over the years, we've rounded up an arsenal of color tools on the web that have helped us get better and smarter at picking color combinations for our projects. We're going to share them here today, and hope they help you, too.
Read the full article at Pop Culture Tees by clicking here.
Need an E-Commerce Website?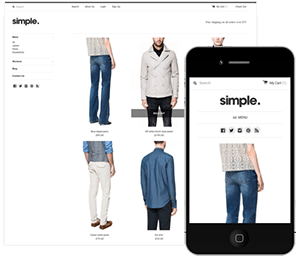 Shopify
is perfect for beginners and experts. You don't need to have any technical or design experience to easily create a beautiful online store with your branding. Choose from tons of well designed e-commerce templates that look great on desktops, phones, and tablets. Easily customize, create pages, add products, and you're pretty much ready to accept payments. Plans come with a free no risk 30 day trial period. Check out
our in depth review of Shopify here
and see why Shopify is our number 1 recommended shop for clothing companies.


Thread's not Dead is "the ESSENTIAL strategy guide for dominating the t-shirt business"
- Says Jeffery Kalmikoff, Former CCO of Threadless.com
Start your own clothing company and become the next Mark Ecko, Obey, or Johnny Cupcakes! Learn how to dominate the t-shirt business.

 How to Start and Grow your Own Clothing Company

 How to Build a Massive Following Using Social Media

 Case Studies and Interviews with the Best of the Best
Use the code "howtostart" for 20% OFF