This question comes up a lot and I think it really needs an article about it.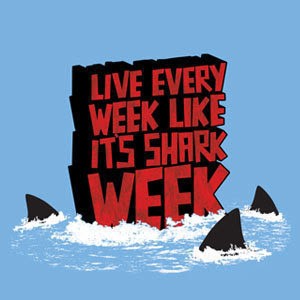 I remember printing my first shirt, live every week like it's shark week, and I was asking the same question. I asked people what sizes I should order and I also unwisely asked what size people wanted to buy. I say unwisely because I asked it on a forum and not everyone that answered was my market or would be my customer.
It isn't as simple as someone telling you how many shirts to buy. It depends on your market the design and a lot of factors that are really hard to calculate when you are buying your first print.
TEST THE WATERS!
I recommend buying the minimums. Most times this is 36-50 shirts sometimes even lower. The worst thing you can do is order shirt sizes that don't sell and you have tons of stock left. Whatever you do don't print more shirts because you get a discount. When you have the customers and know the sizes they order this is fine but it is disastrous if it's your first time printing.
Do the research
I think your best bet is to talk to similar clothing companies. A lot of them might not respond but a lot of it is how you talk to them. Talk about how you like their clothing line, how you are printing your first shirt and don't know what to get, how you are doing something similar and want their expertise, and I think most importantly give them a reason to help you. I send out shirts to a lot of people that have helped me and it's always great to get gifts. Make them want to help you!
1-2-2-1
This is a breakdown of small to extra large that a lot of people use. They get twice as many mediums and larges as smalls and xl's. I find that what I sell is usually more on the smaller side so I get more smalls and mediums, and less larges and xl's then this breakdown. Really every market is different so you have to test and use your data to reorder.
Another thing is I always like to order 1 or 2 2XL's or x-small. These don't sell very well but your customer will appreciate you for carrying their size.
Need an E-Commerce Website?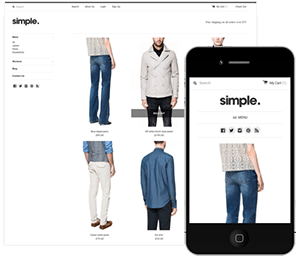 Shopify
is perfect for beginners and experts. You don't need to have any technical or design experience to easily create a beautiful online store with your branding. Choose from tons of well designed e-commerce templates that look great on desktops, phones, and tablets. Easily customize, create pages, add products, and you're pretty much ready to accept payments. Plans come with a free no risk 30 day trial period. Check out
our in depth review of Shopify here
and see why Shopify is our number 1 recommended shop for clothing companies.