I was talking with my sister the other day and she was unhappy that she is still making 50k at her architecture job which is what she made 3 years prior. 50k to me is a lot of money, and it's hard to understand where she is coming from that 50k a year isn't enough.
I can't remember the book but they interviewed a lot of people and asked them how much they made and how much they would need to make to consider themselves rich. Pretty much everyone gave the same answer. If they made $20,000 a year it would take $40,000 for them to consider themselves rich, if they made $200,000 it would take $400,000 for them to consider themselves rich. Everyone wanted to be making twice as much money for them to consider themselves as rich.
Even though I want to make more money I still consider myself rich. I don't have to go to a 9-5 job 5 days a week. I don't have a set number of days off a year. I can do whatever I want and since I believe time is money I am richer then most.
Need an E-Commerce Website?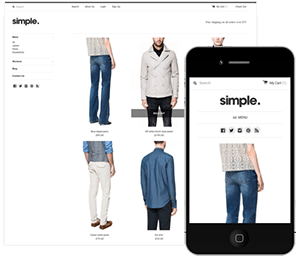 Shopify
is perfect for beginners and experts. You don't need to have any technical or design experience to easily create a beautiful online store with your branding. Choose from tons of well designed e-commerce templates that look great on desktops, phones, and tablets. Easily customize, create pages, add products, and you're pretty much ready to accept payments. Plans come with a free no risk 30 day trial period. Check out
our in depth review of Shopify here
and see why Shopify is our number 1 recommended shop for clothing companies.


Thread's not Dead is "the ESSENTIAL strategy guide for dominating the t-shirt business"
- Says Jeffery Kalmikoff, Former CCO of Threadless.com
Start your own clothing company and become the next Mark Ecko, Obey, or Johnny Cupcakes! Learn how to dominate the t-shirt business.

 How to Start and Grow your Own Clothing Company

 How to Build a Massive Following Using Social Media

 Case Studies and Interviews with the Best of the Best
Use the code "howtostart" for 20% OFF