When I get new products like sunglasses or accessories sometimes I ask my friends how much they would buy them for. I've done this a few time and most of the time they come back with the question  "We'll how much did you pay for them". The question is not how much you pay for something it's what you can sell them for. The actual costs of rayban sunglasses are probably a couple bucks and they sell them for 100 times that. They spend a lot of money on advertising so you believe they are worth a lot more.
So don't get stuck on how much you paid for your product but how much the market will buy them for.
Need an E-Commerce Website?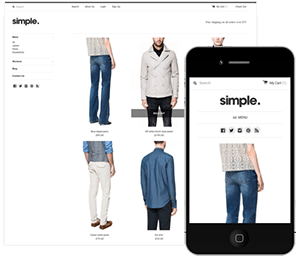 Shopify
is perfect for beginners and experts. You don't need to have any technical or design experience to easily create a beautiful online store with your branding. Choose from tons of well designed e-commerce templates that look great on desktops, phones, and tablets. Easily customize, create pages, add products, and you're pretty much ready to accept payments. Plans come with a free no risk 30 day trial period. Check out
our in depth review of Shopify here
and see why Shopify is our number 1 recommended shop for clothing companies.