The real value of creating a business plan is not in having the finished product in hand; rather, the value lies in the process of researching and thinking about your business in a systematic way. The act of planning helps you to think things through thoroughly, study and research if you are not sure of the facts, and look at your ideas critically. It takes time now, but avoids costly, perhaps disastrous, mistakes later.
It typically takes several weeks to complete a good plan. Most of that time is spent in research and re-thinking your ideas and assumptions. But then, that's the value of the process. So make time to do the job properly. Those who do never regret the effort.
That's just the intro! Download the 30 page business plan.
Need an E-Commerce Website?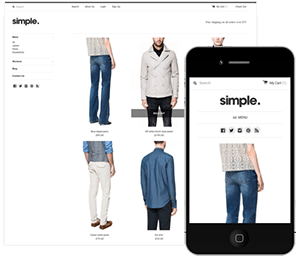 Shopify
is perfect for beginners and experts. You don't need to have any technical or design experience to easily create a beautiful online store with your branding. Choose from tons of well designed e-commerce templates that look great on desktops, phones, and tablets. Easily customize, create pages, add products, and you're pretty much ready to accept payments. Plans come with a free no risk 30 day trial period. Check out
our in depth review of Shopify here
and see why Shopify is our number 1 recommended shop for clothing companies.


Thread's not Dead is "the ESSENTIAL strategy guide for dominating the t-shirt business"
- Says Jeffery Kalmikoff, Former CCO of Threadless.com
Start your own clothing company and become the next Mark Ecko, Obey, or Johnny Cupcakes! Learn how to dominate the t-shirt business.

 How to Start and Grow your Own Clothing Company

 How to Build a Massive Following Using Social Media

 Case Studies and Interviews with the Best of the Best
Use the code "howtostart" for 20% OFF