Rockett Clothing was formed in Redlands California in 2003. Using party atmospheres and late night films such as "Rollerblade" and "Hell comes to Frogtown" as inspiration, Rockett have forged a clothing culture that they couldn't be happier with. Their clothing has been worn by David Spade, Fergie, and some homeless dude who claimed he could turn wine into water. Keep on truckin' dudes. – Stolen from krudmart.com
Need an E-Commerce Website?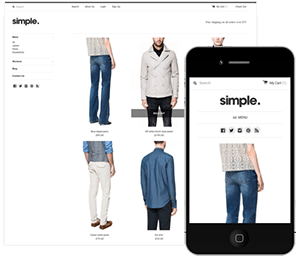 Shopify
is perfect for beginners and experts. You don't need to have any technical or design experience to easily create a beautiful online store with your branding. Choose from tons of well designed e-commerce templates that look great on desktops, phones, and tablets. Easily customize, create pages, add products, and you're pretty much ready to accept payments. Plans come with a free no risk 30 day trial period. Check out
our in depth review of Shopify here
and see why Shopify is our number 1 recommended shop for clothing companies.