An autopsy was scheduled Wednesday for the co-founder of an Orange County-based clothing company found dead in his Laguna Beach home, authorities said.
Jonas Bevacqua, 33, helped found LRG, or Lifted Research Group, in 1999 with Chief Executive Robert Wright. Bevacqua also was the Irvine company's creative director.
"Jonas was a mentor to an astonishing group of creative individuals at LRG who will carry his vision for many years to come," wrote Wright and Chief Financial Officer Charlie Moothart on the company's website.
In an interview published earlier this month by the fashion website Hypebeast, Bevacqua said the company sought to bridge the gap between what he viewed as the segregated worlds of music, art, skateboarding, surfing and snowboarding.
Bevacqua is survived by his fiancé, a son, seven siblings and his mother and father, according to the company's website.
The cause of death was under investigation, according to the Orange County coroner's office. It was unclear if any foul play was involved. A spokesman for the Orange County Sheriff's Department was not immediately available for comment.
http://latimesblogs.latimes.com/lanow/2011/06/fashion-designer-found-dead-in-laguna-beach-home.html
Need an E-Commerce Website?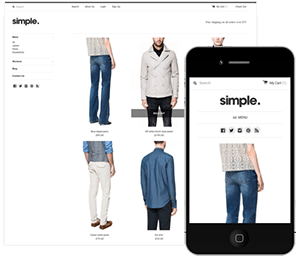 Shopify
is perfect for beginners and experts. You don't need to have any technical or design experience to easily create a beautiful online store with your branding. Choose from tons of well designed e-commerce templates that look great on desktops, phones, and tablets. Easily customize, create pages, add products, and you're pretty much ready to accept payments. Plans come with a free no risk 30 day trial period. Check out
our in depth review of Shopify here
and see why Shopify is our number 1 recommended shop for clothing companies.


Thread's not Dead is "the ESSENTIAL strategy guide for dominating the t-shirt business"
- Says Jeffery Kalmikoff, Former CCO of Threadless.com
Start your own clothing company and become the next Mark Ecko, Obey, or Johnny Cupcakes! Learn how to dominate the t-shirt business.

 How to Start and Grow your Own Clothing Company

 How to Build a Massive Following Using Social Media

 Case Studies and Interviews with the Best of the Best
Use the code "howtostart" for 20% OFF