I just read this post on Seth Godin's blog and thought you would appreciate it. Staying focused and seeing the big picture has probably been one of the hardest things for me to do. I feel like I'm being pulled in every direction and I really need to take some time and make some long term goals and figure out how to implement them.
Having goals is a pain in the neck.

If you don't have a goal (a corporate goal, a market share goal, a personal career goal, an athletic goal…) then you can just do your best. You can take what comes. You can reprioritize on a regular basis. If you don't have a goal, you never have to worry about missing it. If you don't have a goal you don't need nearly as many excuses, either.

Not having a goal lets you make a ruckus, or have more fun, or spend time doing what matters right now, which is, after all, the moment in which you are living.

The thing about goals is that living without them is a lot more fun, in the short run.

It seems to me, though, that the people who get things done, who lead, who grow and who make an impact… those people have goals.
If you want to read more of Seth Godin's blog click here
Need an E-Commerce Website?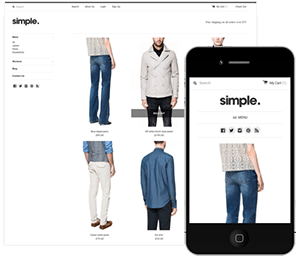 Shopify
is perfect for beginners and experts. You don't need to have any technical or design experience to easily create a beautiful online store with your branding. Choose from tons of well designed e-commerce templates that look great on desktops, phones, and tablets. Easily customize, create pages, add products, and you're pretty much ready to accept payments. Plans come with a free no risk 30 day trial period. Check out
our in depth review of Shopify here
and see why Shopify is our number 1 recommended shop for clothing companies.


Thread's not Dead is "the ESSENTIAL strategy guide for dominating the t-shirt business"
- Says Jeffery Kalmikoff, Former CCO of Threadless.com
Start your own clothing company and become the next Mark Ecko, Obey, or Johnny Cupcakes! Learn how to dominate the t-shirt business.

 How to Start and Grow your Own Clothing Company

 How to Build a Massive Following Using Social Media

 Case Studies and Interviews with the Best of the Best
Use the code "howtostart" for 20% OFF