Threadbird 2.0 is now live!
http://www.threadbird.com
What's New?
– We print more than just t-shirts! We offer Offset Printing (Business Cards, Postcards and More), Stickers, Buttons and Screen Printed Posters!
– More information on all products. Each product has its own page that shows available sizes, information about the product, available colors and pricing! We have also added many new styles and products and will be adding more as we go!
– New online Quote Request form! Easily submit your order to us and we will get you a quote!
Check out our blog for more information!
http://blog.threadbird.com
—-
Last year we gave away 500 shirts designed by Godmachine as a thank you and we wanted to do it again. This year we are featuring another amazing artist, Dan Mumford (http://www.dan-mumford.com), and this is the design he came up with! All shirts are printed on American Apparel 2001 shirts!
At Threadbird, we pride ourselves on delivering the best screen printing quality around. By default we use a special hybrid ink that allows us to print extremely soft yet bright colored prints at a very affordable price. If you have never printed with us, here is you chance to see what we can do!
To qualify for a free shirt you MUST be one of the following.
1. Run or work for a Clothing Company.
2. Be in a band or work with bands (label, manager, booking agent, etc)
3. Be a graphic designer that designs t-shirts
4. Run some type of website that has to do with t-shirts, music, or the arts.
5. Work for some type of company that would need tshirts printed at some point.
To sign up for you free shirt go here (if you are located in the United States)
http://threadbird.wufoo.com/forms/threadbird-2011-tshirt-giveaway/
Sadly we can't give you a free shirt this year if you are located outside of the US. (shipping costs are too high)
But you can still buy one for $1 plus shipping here.
http://threadbird.storenvy.com/products/60347-mumford-design
(please only 1 shirt per person/order while its at $1)
Once the 500 shirts are gone you can still buy one for $6 plus shipping for a limited time, using the Storenvy link.
All shirts will ship in late March or early April
Nick & The Threadbird Team
Need an E-Commerce Website?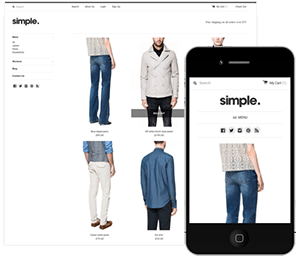 Shopify
is perfect for beginners and experts. You don't need to have any technical or design experience to easily create a beautiful online store with your branding. Choose from tons of well designed e-commerce templates that look great on desktops, phones, and tablets. Easily customize, create pages, add products, and you're pretty much ready to accept payments. Plans come with a free no risk 30 day trial period. Check out
our in depth review of Shopify here
and see why Shopify is our number 1 recommended shop for clothing companies.


Thread's not Dead is "the ESSENTIAL strategy guide for dominating the t-shirt business"
- Says Jeffery Kalmikoff, Former CCO of Threadless.com
Start your own clothing company and become the next Mark Ecko, Obey, or Johnny Cupcakes! Learn how to dominate the t-shirt business.

 How to Start and Grow your Own Clothing Company

 How to Build a Massive Following Using Social Media

 Case Studies and Interviews with the Best of the Best
Use the code "howtostart" for 20% OFF