This article assumes that you (the reader) have already started your company, have designs that you would like to print and have found a printer to work with. It is intended to walk you through the process of your first print and bring up any "did you knows". Enjoy!
Prepare your files for print.
Select your printing method.
PRINT!
Prepare Your Files for Print
As a clothing company the first thing you should know is designing for print (4-color process) and designing for t-shirts are two different worlds. Make sure you or your designer make it as easy as possible for your printer to print your shirt without compromising your design. This will not only make it easier for you in the long run but it will give you a better product for your customers because you did not make last minute changes during the process.
As a designer and company owner, I am very familiar with how to make my life and my screen printers life a lot easier. Make sure you convert all of your text to outlines, use Pantone colors, create your artwork to size (exactly, not bigger or smaller), use vector artwork when possible and expand all stroked lines to at least 0.5 points.
What do you need to know before talking with your printer?
Where the print is going.
How many colors are used.
The Pantone color codes for all colors used.
The type of printing method you are using.
Are you using specialty inks?
How many units you are printing.
The type of ink you are using.
Read the full article at Pop Culture Tees by clicking here
Need an E-Commerce Website?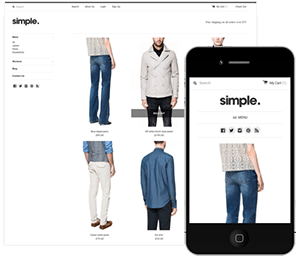 Shopify
is perfect for beginners and experts. You don't need to have any technical or design experience to easily create a beautiful online store with your branding. Choose from tons of well designed e-commerce templates that look great on desktops, phones, and tablets. Easily customize, create pages, add products, and you're pretty much ready to accept payments. Plans come with a free no risk 30 day trial period. Check out
our in depth review of Shopify here
and see why Shopify is our number 1 recommended shop for clothing companies.


Thread's not Dead is "the ESSENTIAL strategy guide for dominating the t-shirt business"
- Says Jeffery Kalmikoff, Former CCO of Threadless.com
Start your own clothing company and become the next Mark Ecko, Obey, or Johnny Cupcakes! Learn how to dominate the t-shirt business.

 How to Start and Grow your Own Clothing Company

 How to Build a Massive Following Using Social Media

 Case Studies and Interviews with the Best of the Best
Use the code "howtostart" for 20% OFF