Ok, so this probably has to be my favorite up and coming brand just for the fact that they have come up SO FAST. The company has just barely started and they have already doubled and tripled the success of their competitors, keep a look out for these guys in the near future.
Out of all the names in the world; Why Pyknic?
Pyknic Clothing: We wanted to pick something that sounded "cool" but at the same time was different from anything else out there, whether another brand or entity as a whole. After finding a website that dealt with "Cool Words in the Dictionary", one of the first things that popped up was "Pyknic". It sounded original, memorable, and catchy, so we just went with it.


Unfortunately, pyknic.com was taken so we had to find some other options. We did not want to limit ourselves so we just did pyknicwear.com. One thing I know that irritates us is when people refer to us as "Pyknic Wear". Usually it is older people that do that but it just sounds corny.
How long has the line been in the works?
Pyknic Clothing: Our line has been together since February 2006. There was a metamorphsis as we originally started as a "surf/skate/snow/music" brand. That whole market is full of bigger brands such as Hurley, Billabong, Volcom, etc. There is NO room for little brands because they have built up solid reputations as well as have brand loyalty from many people in the industry.
Also, if we had a design that was similar to one of those labels afformentioned, a customer or store would choose to buy from them instead of us just based on the name. Besides that, it really "limits" who can wear your stuff. I mean whether it's a universal design or not, people always feel part of whatever you label your brand as. Those who do not want those associations tend to avoid your brand!
I feel like now we have made our clothing more applicable to everyone. There is no "label" to us so people in all cultures find us relevent such as the music scene, streetwear community, sneakerheads, and the general public.
Roughly how many tees has Pyknic put out since the beginning and which is your favorite?
Pyknic Clothing: Honestly, I could not even give you a number. There's been a lot and tons I have forgotten until we see someone wearing them at a show, school, or whatnot. This sounds cliche but I'm proud of all the shirts we put out. I'm not sure if it is widely known but we provide the creative direction behind each shirt. I'm sure some of the artists can attest that SOMETIMES we can be a pain in the ass but we make sure that everything stays true to our vision. Nothing gets released until it is perfected and we are ultimately proud of it. With all that said, if I had to chose one I really enjoy the mouth shirt and it was actually a "last minute" shirt we came up with.
I think I saw a cut and sew hoody from you guys a couple months ago; are there plans to make more items like this?
Pyknic Clothing: We had those printed just intime for Bamboozle and we sold almost all of them that weekend. I'm sure the shotty weather the first day helped a lot but everyone was stopping by to check it out and the response is still great. I see SynapseDesign still calls for it and we actually get tons of messages on the MySpace as well as emails about it. I've actually thought about selling mine on eBay but it is our first so due to sentimental value, I have to hold on to it… sorry guys!
I will say that we have a new cut and sew hoody that is totally "ignorant" (haha Travis) looking in November and we have our hands in some other projects. This next line we want to do more than just "t-shirts". It is a horrible stigma that we're looking to overcome. You will all just have to stay tuned.
When promoting your brand what do you feel works best?
Pyknic Clothing:  We're very accessible for the most part as we enjoy building relationships with the customers. There are a lot of our first customers that we still talk to on a personal level. We get tons of instant messages each day on the company's screenname in addition to the MySpace messages and comments. Although we cannot get to everyone (we do have work to do!), we certainly do our best to keep everyone involved.
Endorsement of bands also has been helpful. The bands love our stuff and we maintain good relationships with them. It is a total win-win… they get gnarly clean shirts for the road and we get great promotion from the kids who see them. Also, we have been widely covered in newspapers and even have had a television segment on PBS. Believe it or not, people love the idea of kid entrepreneurs so we decided to take advantage of that.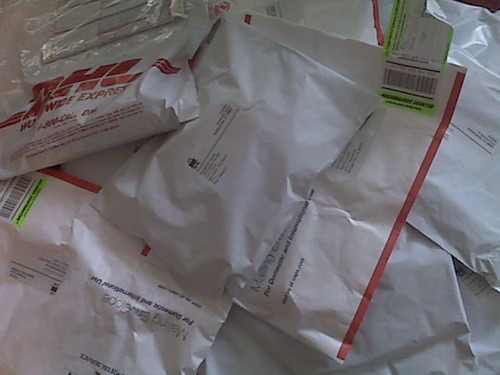 It is pretty well known right now that Pyknic inked a deal with Hot Topic and you guys are in 40+ stores. Has it been hard to keep up with all of the newfound demand for your products?
Pyknic Clothing: Well it is just two of us running the business and we are actually doing this meanwhile going to school full-time, playing soccer, and dealing with other stresses including girls. I actually missed the first two weeks of school this year doing tradeshows in Las Vegas and San Diego. It is a lot of work as we manage the accounts such as Hot Topic as well as all the other ones in addition to arranging payment, shipping, and all that but this is our passion so we do not really mind. We're in talks with another national retailer so don't sleep on that :]
It has been hard keeping up with the demand, I'm not sure if you noticed but our online store is crap! We have like no sizes left and no new updates. Everyone keeps asking when new stuff is going to arrive and we're actually looking at a late November release. We had to take care of our wholesalers but when we release this new stuff, we think that our online customers will appreciate the wait.
I know that SOME of our new stuff was "leaked" online but yes, there are new shirts floating out there, mainly overseas. We get requests from stores every day so we find ourselves having to put together bulk orders for our printers.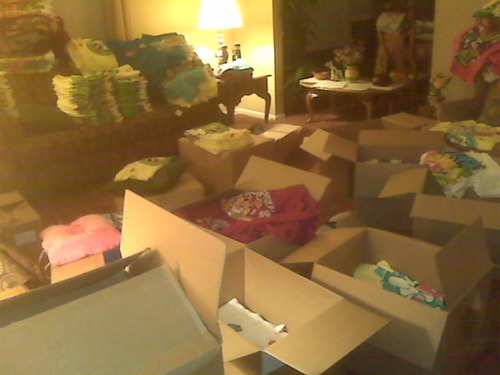 When laying out new collections, how much design is outsourced to other designers? And who are your "go to" guys for jobs such as these?
Pyknic Clothing:  All of our designs are now outsourced. Like I mentioned before, we have A LOT on our plates (har har) but we still maintain the creative direction of each shirt. That will never change.
We do not have select "go to" guys really, persay, we just try to keep the styles all very similar as if one artist did them all. Right now we're just trying to slightly branch out in some other styles while still maintaining that look where when you see a shirt, you immediately think "Pyknic".
Where do you see the company's direction going in the next 5-10 years?
I see us on cell phones making decisions while "chillin" in stripclub hot tub's all day, sipping on champagne that contains 24kt gold flakes. Haha, actually I see us with a lot of cut and sew items, more collaborations, and even a flagship store or two! Those are our goals. Our goal three years ago was to be in Hot Topic and now we're here. You need to set goals in order to continue to achieve so those are our new ones and we're hoping to get those accomplished in 5-10 years.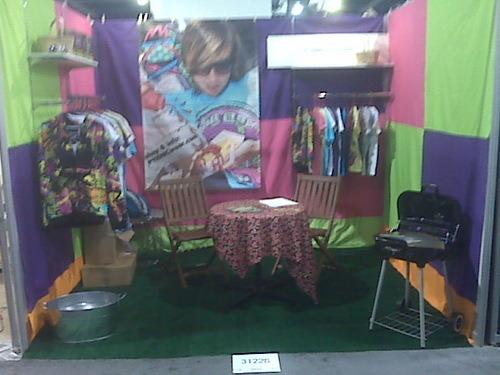 Who do you feel your main competition is? Why?
Pyknic Clothing:  Everyone! It is an industry with low barriers since anyone can just design a shirt and get it printed. There are band members starting their own lines everyday and whether we like it or not, they are going to try to use the strength of their name to sell goods. As long as non-Pyknic shirts are being printed, there is competition because there is only so much disposible income out there to be spent on clothing.
What are your favorite brands out right now besides Pyknic of course?
Pyknic Clothing:  We're really into Supra right now. Their shoes are just downright epic. I just bought myself a pair of the yellow Vaiders and I'm addicted. So comfortable and they make a scene… as Pete Wentz said "Enough to get the attention at a party and bring it back to your room."
Love Rockett. I have been fortunate enough to see their new stuff while hanging out with them at Agenda Tradeshow and their party at the Hyatt (which we unfortunately got kick out of for reasons I can't publicly state) out in San Diego, CA. Not only are Rob and Travis chill dudes but they are always pushing the boundaries and putting out wild new things. You should see my wardrobe, tons of Rockett shirts and hoods!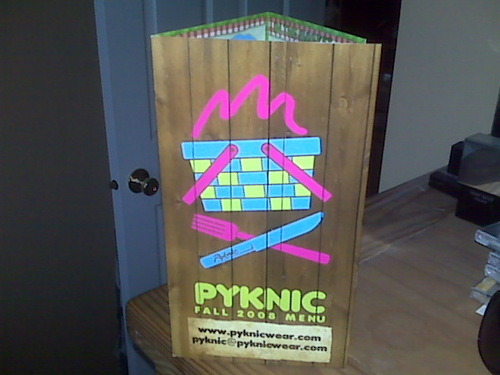 I know you are really big on having people learn how to get up in this industry by themselves; but if you could give one little bit of advice to all of the up and comers what would it be?
Pyknic Clothing:  "The wall is there for you to show how bad you want it." – Randy Pausch
If you ever get ANY free time, look him up on youtube. "The Last Lecture" is one of the most inspiring things I have ever seen and has changed my outlook on business and life.
Need an E-Commerce Website?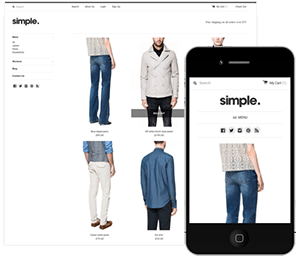 Shopify
is perfect for beginners and experts. You don't need to have any technical or design experience to easily create a beautiful online store with your branding. Choose from tons of well designed e-commerce templates that look great on desktops, phones, and tablets. Easily customize, create pages, add products, and you're pretty much ready to accept payments. Plans come with a free no risk 30 day trial period. Check out
our in depth review of Shopify here
and see why Shopify is our number 1 recommended shop for clothing companies.