This is an older review. I have a new one about using Shopify for your e-commerce company here.
I recently developed a e-commerce store to be in shopify instead of opencart. The client was having a third party ship out his shirts and needed to move over to shopify to make this happen.
Here is a little video about shopify

Shopify was really easy to set up. With other systems I've used like magento it can take forever to do the coding and set up your shop. This review is mainly going to compare shopify to bigcartel because they are both very similar. Both are easy to code and simple to run but shopify has more features, themes, and addons. You do have to pay more for these other features though.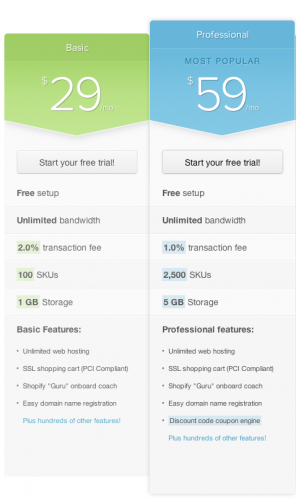 For the Basic plan it is $29 a month. One thing you get with this and not bigcartel is the ability to use different payment gateways and have users use credit cards instead of just paypal. The basic plan offers a lot of storage and products which would be plenty for most start up clothing companies.
The one thing that I dislike is that you have to pay $20 more a month to discount code options. Bigcartel recently stepped up their game in this section with free shipping option, flat rate discount, and percentage off. You can also make it so the user had to spend a certain amount of money to get the discount. You can check out more about their discount codes by clicking here.
Shopify has an app store where you can buy apps to improve your site.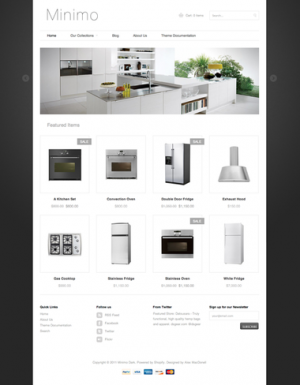 Some noteworthy apps
Some apps are free but most cost a monthly fee. So again it can get a bit pricey.
Another cool thing that Shopify has that is superior to bigcartel is a theme store. These themes range from free to under $200.
Noteworthy themes
I've seen a few people offer themes for bigcartel but you have to go in and manually input code on a lot of pages. It just takes a bit of work and if you don't know what you are doing it might be time consuming and confusing. With Shopify it is really simple and I would compare it to themes in wordpress. You just add it to your site and it's there, no manually installation needed.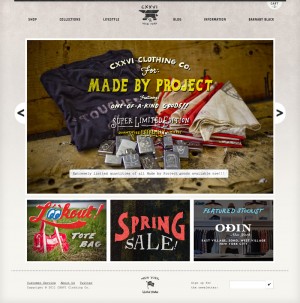 You can check out some of the examples of stores made in shopify here. There are a lot of great e-commerce designs in there which will give you a good idea of what can be done in shopify.
I really like shopify but I think it is a little pricey for startups. If you are already making money on your shop and need an upgrade I think shopify is something you should definitely check out. Even with startup companies I think it is something you should at least try out. Since shopify has themes that are free and premium you might find something that fits exactly what you are looking for and save money on designing and developing a site.
Try shopify risk free to see if it's right for you.
Need an E-Commerce Website?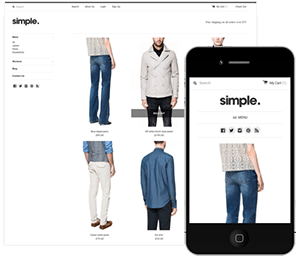 Shopify
is perfect for beginners and experts. You don't need to have any technical or design experience to easily create a beautiful online store with your branding. Choose from tons of well designed e-commerce templates that look great on desktops, phones, and tablets. Easily customize, create pages, add products, and you're pretty much ready to accept payments. Plans come with a free no risk 30 day trial period. Check out
our in depth review of Shopify here
and see why Shopify is our number 1 recommended shop for clothing companies.