When I first started I sold shirts at community colleges. It only cost $25-50 for the day but I never made very many sales. Another vendor at one of the colleges told me to keep on doing the colleges with small fees. She said even if you don't make a lot of money you can't lose anything. I am giving you the opposite advice, go for the big shows or go home!
The community colleges and small shows wore me out. You have to set up be there for a couple of hours and you aren't making that much profit for the amount of work you are putting in. Right now I am just doing the big ones in my area. Renegade LA, SF and Unique Christmas show in LA. These all cost around $300 but they are worth the money. I go in for two days and usually make around $1,500-3,000 at these events. You can also fly to the other Renegade or other craft shows around the country and make a pretty penny. Always talk to the vendors and see what other shows are good. You'll find out a ton of great info from these guys.
At the moment I wouldn't suggest doing the Unique LA regular season show (I haven't done very good at them) but their Christmas show has been really great for me. All of the Renegade shows I've seen have had a huge crowd and I would recommend them all.
http://uniquela.com/
http://www.renegadecraft.com/
I would really like to hear your guys feedback on some good shows to do, and even ones that vendors should avoid.
Need an E-Commerce Website?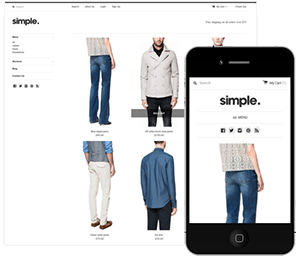 Shopify
is perfect for beginners and experts. You don't need to have any technical or design experience to easily create a beautiful online store with your branding. Choose from tons of well designed e-commerce templates that look great on desktops, phones, and tablets. Easily customize, create pages, add products, and you're pretty much ready to accept payments. Plans come with a free no risk 30 day trial period. Check out
our in depth review of Shopify here
and see why Shopify is our number 1 recommended shop for clothing companies.


Thread's not Dead is "the ESSENTIAL strategy guide for dominating the t-shirt business"
- Says Jeffery Kalmikoff, Former CCO of Threadless.com
Start your own clothing company and become the next Mark Ecko, Obey, or Johnny Cupcakes! Learn how to dominate the t-shirt business.

 How to Start and Grow your Own Clothing Company

 How to Build a Massive Following Using Social Media

 Case Studies and Interviews with the Best of the Best
Use the code "howtostart" for 20% OFF