Here is a post that was recently on an online forum. I changed the name of the company to disguise their identity.
Hey, you think you got what it takes to make a shirt or hoodie design for ______ Clothing? Then bring it!!!
Email designs to ____clothing@gmail.com
Looking for bright, hand drawn art that is intricate but compelling and clean.
If we like it, we'll compensate.

Good luck!
I have seen companies asking for spec work countless times on forums and it's not the way to hire the best designers. If a designer is established they will not do spec work, it's as simple as that. Posts like this make a lot of designers mad because they are devaluing what they do. They ask for work without guaranteeing payment and often times the payment details are very unclear.
When someone says I'll pay $50 – $150 for a design, I usually take it to mean they will pay me $50.
What is the criteria for how much a designer gets paid? All of these things are really shady and most designers don't want to deal with it and those that will are probably aren't the cream of the crop.
What is "spec?

"Spec" has become the short form for any work done on a speculative basis. In other words, any requested work for which a fair and reasonable fee has not been agreed upon, preferably in writing.

What's so wrong with that?
In a nutshell, spec requires the designer to invest time and resources with no guarantee of payment.
Isn't it wise for a client to "try before they buy?"

On the surface it may seem so. But, digging a bit deeper, one realizes that professional graphic design is about creating custom solutions, not cookie-cutter concepts.
But, with today's computers and software, how long could it take?

This is a common point-of-view for many who confuse the professional with his or her tools. The "process" is more than simply tapping at a keyboard or clicking a mouse. It's about understanding the nature of a communication challenge and then using one's brain to find the appropriate solution.

At the end of the day, there is a certain irony in spec work. A prospect requesting it is ultimately saying, "My project isn't important enough to hire a professional who will take the time to understand my situation and goals and invest the time needed to create a suitable solution.
credit: No spec!
So please do your research. Find artists that fit the style of what you want and send the artist an email.
You may get a lot of work by getting artists to do spec but by contacting artists and paying them up front for work both parties will win and ultimately the designs will turn out better.
Need an E-Commerce Website?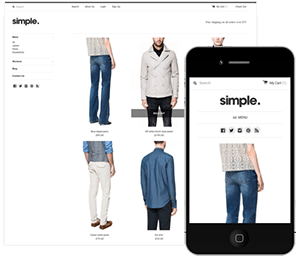 Shopify
is perfect for beginners and experts. You don't need to have any technical or design experience to easily create a beautiful online store with your branding. Choose from tons of well designed e-commerce templates that look great on desktops, phones, and tablets. Easily customize, create pages, add products, and you're pretty much ready to accept payments. Plans come with a free no risk 30 day trial period. Check out
our in depth review of Shopify here
and see why Shopify is our number 1 recommended shop for clothing companies.


Thread's not Dead is "the ESSENTIAL strategy guide for dominating the t-shirt business"
- Says Jeffery Kalmikoff, Former CCO of Threadless.com
Start your own clothing company and become the next Mark Ecko, Obey, or Johnny Cupcakes! Learn how to dominate the t-shirt business.

 How to Start and Grow your Own Clothing Company

 How to Build a Massive Following Using Social Media

 Case Studies and Interviews with the Best of the Best
Use the code "howtostart" for 20% OFF