There is no doubt about, times are tough right now. It seems like whenever you fire up your laptop or even the TV there is some sort of broadcast of a new business or organization crumbling that will somehow affect your daily life or business. With today's economy owning or starting a clothing brand could get tricky and require bringing in the big guns. Don't worry though! There is a lot you can do as a clothing brand owner to really market yourself. There are many different ways to really bring new website visitors to your clothing brand you just have to think outside the box and sleep a little less. Here are some sure fire ways to further your reach online.
1. Search Engine Optimization (SEO)
– Optimize your clothing brands website for search engines. If you have a physical store, there is a good probability that there are specific keywords that people use every day that will help find your store or website. It is time to sprinkle those specific keywords tastefully throughout your web site so your audience can find you. SEO works like a powerful magnet for your targeted audience. The broader the keywords the longer it will take to be visible, but if you have some products that cater towards a "niche" audience then SEO will be your best pal.
2. Launch a Blog
– Launch a blog immediately on your website. The blog will be your brands voice. Depending on what you choose to write about will determine the type of audience you are looking to attract. Don't expect riches after you launch though. Writing in a blog takes time, patience and quality. You can write about anything and everything linked to your clothing brand. Do you have a physical location with employees or new products launching? The blog is where you can show everything from who stops by your office to Jimmy falling out of the office chair. The choice is yours.
3. Learn to Write
– You are going to have to learn how to write, and well. If you want others to see your vision, you will have to be able to convey that vision through words and text. The reason for this is that you will most likely be broke when you start your clothing brand, most of us are tapped for funds when we first launch. You will find yourself trying to do as much as possible for the least amount of cash spend. Writing articles and press releases will be one great way for others in the community along with the press to start recognizing your brand.
4. Social Networking
– There are many diverse ways to find individuals or groups online. The best part is that most of them are free to use! Setting away sometime every day to grow your presence online through websites such as Twitter and Facebook are so vital it is not even funny. Neglecting them will cause a delay in your success. This is where your audience is hanging out. Make sure you leave your social networking profile links on your website so your web traffic can come over and connect with you. Just start looking for people to connect with and interact. Over time you will see this approach open many doors for your new brand. All it takes is connecting to that one right person and all of a sudden you have an article in a magazine, cool huh?
5. Send Emails!
– Your website visitors need to be able to leave behind their information if they want. Have an email sign up form on your website and start brain storming how you can communicate with these people through email marketing campaigns. A weekly or biweekly newsletter to your list is a great way to remind them that you are not gone and still thriving.
6. Brand Video
– Making a video for your brand might sound like a lot of work and money but if you think outside the box there are ways to get it done on the cheap without sacrificing quality. A one minute video that describes your brand is perfect. Pushing that video through all the various video marketing websites is a great way to bring in some new traffic to your brands website. It is also nice to have a video appear in the search results when someone searches for your brands name. There are inexpensive software's out there that can help you put together a sick little video representing your clothing line. You don't have to hire a big film crew, just grab someone's handheld camera and get creative.
7. Stick Out
– The last thing you want is for your brand to be like everyone else's. Don't be scared by being too different. Too different is what sells. It is important to be distinctive by putting your clothing brand into a whole new category. Instead of shipping in a brown bag get some custom boxes made. If you don't have the money get some stickers made and cover the shipping packages with them. This is just one creative inexpensive way to market your brand. When times are tough and money is tight, you can always get creative with packaging! People don't want to receive a dirty FedEx bag with their tee stuffed in it.
8. Education, Education and more Education
– When you first launching your brand you are not going to know everything, not even close. There will be times where you have to get your hands dirty and learn how to do some things yourself. It costs a great deal of money to be constantly hiring contractors to do work for you.
9. Exchange of Services
– Once you start educating yourself, you will know things others don't. When first launching your clothing line, offering exchange of goods will be important. Don't go giving away your gear to just everyone; but if you know a photographer and you need some professional photos taken for your website; offering free clothes for kick butt photos is worth it! You will have to gauge when it is appropriate for your budget.
10. Learn to Sleep Less
– For every minute you want to sleep in that is one minute less you could be building your brand. That doesn't mean you have to sleep two hours per day but your clothing brand will not build itself. If you launch your business when you have a day job you will absolutely have to wake up early in the morning and stay up late working to get things done. You have to hustle, work hard and eat, breathe and sleep your clothing brand. Businesses do not build themselves! You can sleep when you retire… until then it is balls to the wall!!!
About the Author:
Maciej (ma-chi) Fita is a 20 year skateboard veteran who has launched a Boston based urban clothing brand representing the pride, history and culture of all aspects of Boston life. Products include cleverly themed t-shirts and hoodies but they will be launching many new things in the future. To learn more please visit the Boston Knucklehead Clothing website.
Need an E-Commerce Website?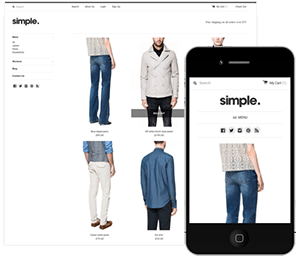 Shopify
is perfect for beginners and experts. You don't need to have any technical or design experience to easily create a beautiful online store with your branding. Choose from tons of well designed e-commerce templates that look great on desktops, phones, and tablets. Easily customize, create pages, add products, and you're pretty much ready to accept payments. Plans come with a free no risk 30 day trial period. Check out
our in depth review of Shopify here
and see why Shopify is our number 1 recommended shop for clothing companies.


Thread's not Dead is "the ESSENTIAL strategy guide for dominating the t-shirt business"
- Says Jeffery Kalmikoff, Former CCO of Threadless.com
Start your own clothing company and become the next Mark Ecko, Obey, or Johnny Cupcakes! Learn how to dominate the t-shirt business.

 How to Start and Grow your Own Clothing Company

 How to Build a Massive Following Using Social Media

 Case Studies and Interviews with the Best of the Best
Use the code "howtostart" for 20% OFF