If you enjoyed this interview make sure to check out our interviews each week at: iamthetrend.com
Website: Stheartclothing.com
So when and why did you decide to start STHEART Clothing?
The first tees I ever printed were back in the summer of 2005. Yes, they were horrible and I have no clue as to why I chose the clothing industry, haha. I guess it just seemed really cool! It was something I always thought about doing & figured I'd give it a shot.
Lets get this out of the way. I have to be honest when I first saw the name STHEART, I thought it was Saint Heart, but now I know Im wrong! How do you pronounce the name and where did you come up with it?
Haha, I get that all the time! So many people ask for the correct pronunciation. It's fairly simple, just say "start". My older brother was actually the one who suggested it way back when & I loved it. It's simple, yet effective. The word is a combination of "start" & "heart", it's all about the beginning of something new & following your dreams. Basically, do something with your life & make sure to give it your all!
So do you do all the artwork or do you hire artists to create your line?
I have done all the design work up to this point. Between doing the shirts for every line and setting up files for the website & myspace it gets pretty hectic. I have two designers helping with Stheart's fall line. I'm pretty excited to add a few shirts to the mix that I haven't done myself, and they look pretty awesome so far!
It seems the hot trend right now is very loud illustrations and colors on tees, I have noticed that you guys have a very good balance of simple designs as well as very loud designs. Was this a conscious decision and where do you see future STHEART lines going?
Honestly, my favorite shirts to wear are the simple ones. When I began the company a few years ago, all of my designs were cartoon-ish & colorful. There's always a time for change & I've been loving the bold & straight-forward designs lately. I think keeping both aspects of art in our line is really important, everyone has their own taste of style and in the end I want to make something I love as well. You'll definitely see Stheart venturing more & more into the bold aspect of art with future releases, but the loud & colorful designs will still have it's contribution.
I actually had the pleasure of checking out your booth at Warped Tour! How was your experience and what did you take away from it?
Warped Tour was so much work, yet a lot of fun! Waking up at 7am, setting up our booth/tent, then working until 9pm everyday was rough (not to mention the driving aspect). The two and a half weeks we did this year was a great learning experience. For the most part everyone was super helpful. Everyone seemed to work together & help out when needed, it wasn't all just a competition on who's the best or can sell the most. I couldn't be more pleased with the response I received this year, definitely surpassed my expectations. Look for Stheart to be on the entire tour next year!
I have really started to see a lot of bands wearing STHEART clothing. Im sure you get a ton of requests from bands for sponsorships and I'm sure a lot people are wondering how to get sponsored and what you look for when sponsoring.
Of course. I never really sat back and looked at the direction Stheart was headed into the music industry, things just kind of happened. Stheart seems to now be a part of the indie music culture. With that being attached to the name, I get requests daily about sponsorship. I currently have 15 bands on our roster & couldn't be happier with the ones I've chosen so far! The guys that are a part of the team really represent Stheart well from wearing it live, in promos, and just telling people about it. As far as how to become a member of the stheart family, just put yourself out there & do something original. When our sponsorship program opens up, I personally go and seek out a new band to wear the threads. It's all about timing & making sure we're both ready. Again, never be afraid to put your name out there, email: support@stheartclothing..com
I wrote an article awhile back on the importance of taking professional pictures. I just came across a bunch of promo pics for your summer line and I must say these are some of the best looking product shots I have seen! What was your thought process with that shoot and can you give any advice about shooting a clothing line?
I have to give 99% of the credit to our photograper Joe Gall! I really emphasize a lot on our photography, I mean, image & the way you present your work is everything. I try to give some advice for every photoshoot, but I let Joe do his thing for the most part. Joe does an amazing job at capturing what Stheart is about. I've always made sure to present Stheart in a professional manner & to do so you need great photographer check out www.joegallphotography.blogspot.com
From what I have seen lately STHEART really looks to be gaining some steam! What are your plans for the future and where do you hope to see STHEART going in the next year?
There's a lot to look forward within the next year. It's hard to process it all at once, I'm just going to keep focused on getting our customers what they want. Expect to see some new ideas & even bigger releases! I do plan on setting up at Bamboozle, the entire Warped Tour, and as many other events I can to continue spreading the name. I haven't put any emphasis on any retail stores/outlets yet, I've still got some decisions to make with that.
Do you guys have any sales or discount codes our readers should know about?
Yep, go ahead & use the code: iatt809 to get 15% off your entire order! Expiration: August 31st
Need an E-Commerce Website?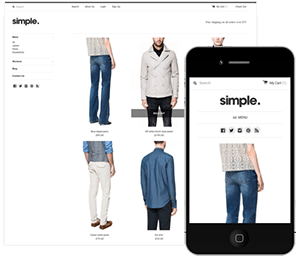 Shopify
is perfect for beginners and experts. You don't need to have any technical or design experience to easily create a beautiful online store with your branding. Choose from tons of well designed e-commerce templates that look great on desktops, phones, and tablets. Easily customize, create pages, add products, and you're pretty much ready to accept payments. Plans come with a free no risk 30 day trial period. Check out
our in depth review of Shopify here
and see why Shopify is our number 1 recommended shop for clothing companies.