This Article was written by Derek Deal and was originally posted on the Black Axe Blog.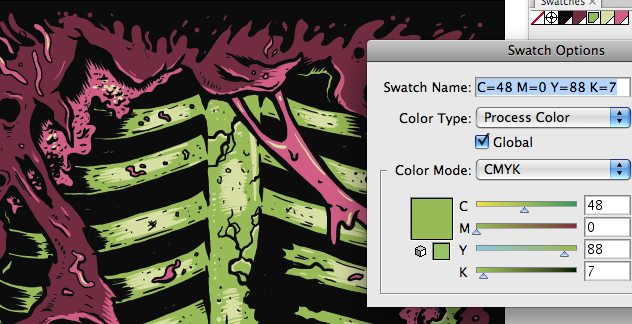 I recently started predominantly using Illustrator to color my designs since starting The Black Axe. So far its been going pretty well. My file sizes are a fraction of what they used to be and pre-press has been a breeze. Im not going to lie though, it definitely took some getting used to. Illustrator is a quirky program, and has no problem letting you do things the hard way if you are ill informed. I tend to do a lot of experimentation when coloring and often times have to provide a few different colorways when submitting work to clients, so any time i can save in that process is a huge help. That's why i decided to pass some knowledge i picked up on using global swatches. Hope it helps.

Global Color in Illustrator from The Black Axe on Vimeo.
Need an E-Commerce Website?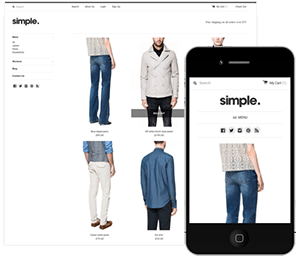 Shopify
is perfect for beginners and experts. You don't need to have any technical or design experience to easily create a beautiful online store with your branding. Choose from tons of well designed e-commerce templates that look great on desktops, phones, and tablets. Easily customize, create pages, add products, and you're pretty much ready to accept payments. Plans come with a free no risk 30 day trial period. Check out
our in depth review of Shopify here
and see why Shopify is our number 1 recommended shop for clothing companies.


Thread's not Dead is "the ESSENTIAL strategy guide for dominating the t-shirt business"
- Says Jeffery Kalmikoff, Former CCO of Threadless.com
Start your own clothing company and become the next Mark Ecko, Obey, or Johnny Cupcakes! Learn how to dominate the t-shirt business.

 How to Start and Grow your Own Clothing Company

 How to Build a Massive Following Using Social Media

 Case Studies and Interviews with the Best of the Best
Use the code "howtostart" for 20% OFF