Simple, free and only takes a few seconds.
Viral marketing on Facebook is one of the most effective ways to brand your company and get more sales. There are a few techniques that I have stumbled upon over the years that I would like to share with you. All these ideas are free and take up very little time. Consider them to be my secret pack of tricks and tips for Facebook. If you have done research on running ads on Facebook, I am sure what you read was either negative or people saying its just not worth it. When compared to some of the free techniques I have come up with, you can decide whats most effective for your brand.
One tip out of many is the usage of the Facebook photo tag feature.
By tagging your fans who are wearing your brands shirt, any one who sees the picture will be drawn towards that selection and be more inclined to go further onto the clothing lines page. In past experiences, people start commenting on the picture, announcing what size they want and even reposting it to their friends. The whole point of Facebook is that you can market from the inside out. This simple tagging feature allows you to enter in your own name if you want people to add you vs your brand, or you can type in your clothing lines website like the picture shown below. It is likely that your Facebook group gets viewed less then the members in it. By doing this simple tagging it gives everyone that looks at the picture a reminder of what brand they are wearing and where to get it. It will also give you an idea of other peoples reaction to your shirt. Encourage people who make purchases to put up a picture of them sporting it. The first thing that people do on Facebook is skim through all the photos, use that to your advantage.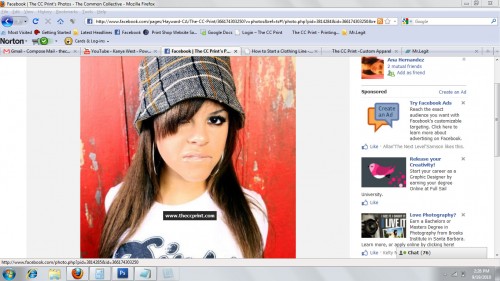 Need an E-Commerce Website?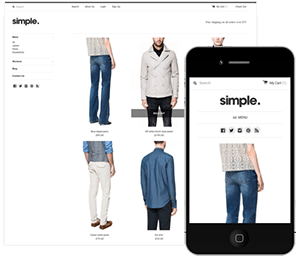 Shopify
is perfect for beginners and experts. You don't need to have any technical or design experience to easily create a beautiful online store with your branding. Choose from tons of well designed e-commerce templates that look great on desktops, phones, and tablets. Easily customize, create pages, add products, and you're pretty much ready to accept payments. Plans come with a free no risk 30 day trial period. Check out
our in depth review of Shopify here
and see why Shopify is our number 1 recommended shop for clothing companies.