I just watched this video about web directories and thought it was very informative. Directories are what people used before search engines. Yahoo use to just be a web directory, you submitted links to it and if they got accepted they would show up in their search. Today directories hold a lot less value then they once did but still can be a way to get inbound links to your site and grow your page rank.
Here is a list of some of the most well trusted online web directories
After watching the video and and seeing the price tag on these directories it's something I have decided I don't want to put the time or money into. I've tried to get into DMOZ in the past and never succeeded. I just feel like your time is better spent trying to do link exchanges with other websites.
If I was listed in dmoz for the traffic measurement section (I just pulled up some random section to see) I would have one inbound link with a page rank of 5. Now a page rank of 5 isn't bad at all but there are so many outgoing links on that page your link wouldn't be valued that much.
The link exchanges I have are with great bloggers. They are constantly putting out more original content and my link is on every page of their site. That is so much more powerful then just being on one page of a directory with a long list of links. Also if you have a lot of websites you can start connecting all of them with link exchanges and all of your sites will grow together. I currently have two page ranks of 4, one for this site and one for www.shrednews.com.
Need an E-Commerce Website?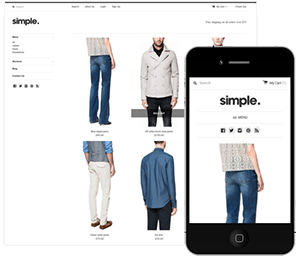 Shopify
is perfect for beginners and experts. You don't need to have any technical or design experience to easily create a beautiful online store with your branding. Choose from tons of well designed e-commerce templates that look great on desktops, phones, and tablets. Easily customize, create pages, add products, and you're pretty much ready to accept payments. Plans come with a free no risk 30 day trial period. Check out
our in depth review of Shopify here
and see why Shopify is our number 1 recommended shop for clothing companies.


Thread's not Dead is "the ESSENTIAL strategy guide for dominating the t-shirt business"
- Says Jeffery Kalmikoff, Former CCO of Threadless.com
Start your own clothing company and become the next Mark Ecko, Obey, or Johnny Cupcakes! Learn how to dominate the t-shirt business.

 How to Start and Grow your Own Clothing Company

 How to Build a Massive Following Using Social Media

 Case Studies and Interviews with the Best of the Best
Use the code "howtostart" for 20% OFF