I have a couple articles about this on how to start a clothing company but I think it's always nice to hear about it again from another source. This one come from Liz over at pop culture tees
Here are my previous articles on the subject.

The genesis for this article was an email I received a few days ago from a new clothing line (who shall rename nameless) that was also sent to about a dozen other blog owners in the industry. I know this for a fact because it the author of the email used CC instead of BCC, allowing myself and all the other addressees to see exactly who he had sent it to.
These types of emails are horrible for two reasons:
1. Unless everyone you're emailing knows each other, CC is a great way to open up a can of spam – all it takes is 2-3 people hitting "reply all" and you're suddenly stuck receiving endless emails that you can't opt out of or stop. It's literally a nightmare.
2. It's "lazy marketing" (put so well by someone who responded to this latest email). You're essentially appealing to a blog owner to take the time and effort to look at your products, and then compose a well-thought out (hopefully positive) review… But you can't take the time to write them a personal email?
This was the second time in recent months that I received an email like this. I "replied all" on the first one with a very long, and very annoyed rant about the relative lack of consideration, so this time I thought I'd do something a little more productive…
In this article, you'll find some do's and don'ts for clothing lines (especially new ones) on emailing blog owners to get some press on your apparel. These tips won't guarantee you a feature, but they'll definitely increase your chances.
Read the rest of the article over at popculture tees
Need an E-Commerce Website?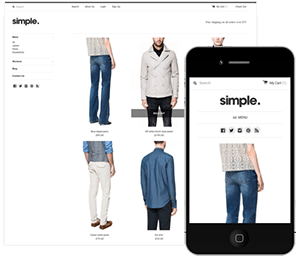 Shopify
is perfect for beginners and experts. You don't need to have any technical or design experience to easily create a beautiful online store with your branding. Choose from tons of well designed e-commerce templates that look great on desktops, phones, and tablets. Easily customize, create pages, add products, and you're pretty much ready to accept payments. Plans come with a free no risk 30 day trial period. Check out
our in depth review of Shopify here
and see why Shopify is our number 1 recommended shop for clothing companies.


Thread's not Dead is "the ESSENTIAL strategy guide for dominating the t-shirt business"
- Says Jeffery Kalmikoff, Former CCO of Threadless.com
Start your own clothing company and become the next Mark Ecko, Obey, or Johnny Cupcakes! Learn how to dominate the t-shirt business.

 How to Start and Grow your Own Clothing Company

 How to Build a Massive Following Using Social Media

 Case Studies and Interviews with the Best of the Best
Use the code "howtostart" for 20% OFF