Get the FREE Startup Guide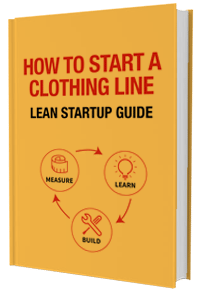 Starting a clothing line can be a lot of risk. You can put thousands of dollars into your idea to find out no one is interested in your product. There is a better way! Sign up for our mailing list and get the How to start a clothing line: Lean Startup Guide for free. Get up and running for under $20 and test out all your ideas before wasting your money.
Want to know what shirt designs sell? It's not about artsy esoteric ideas, themes, and execution. Customers typically enjoy simplicity; generic ideas, easily understood and recognizable. Parodies and borrowed interest designs do well because there are already a built in market. Read more to find out what sells and how you can apply it to your clothing line.